Bridal Alterations | Heirloom Creations | The Wedding Dress of Your Dreams
Bridal designer wear alterations from Denise's Bridal. We tailor store bought or heirloom gowns to create the dress of your dreams.
REAL Brides
- TAILORING and alterations -
Caitlin purchased her bridal gown at another bridal shop. Regarding her bridal gown alterations, she knew she needed an expert tailor so she called to schedule her free consultation.
At her first fitting Caitlin had second thoughts about her bridal gown. Aside from the gown being 3 sizes too large, the fullness and heavy layers, this dress was not what Caitlin had visioned for their outdoor, summer wedding in Michigan.
The work began with sizing the gown to Caitlin and removing layers of tolle. We decided the lace train would be lovely without the lining under it. Next we sculpted the sides of the skirt to give a closer fit to Caitlin's waist and hips showing off her petite figure. Bustling the train of a gown is a special consideration while customizing the gown. Many times throughout the process we discuss the tailoring details that will reflect in the finished results. This photo of the "first look" captures how the groom absolutely adores his beautiful Bride!! This picture moment will be forever etched on his mind. This custom tailored gown was a success!!
complete wedding party services
for the little ones
These adorable little ones always steal the show. Making sure their formal wear fits well is an important aspect of the wedding day too. Fitting the little girls' dresses and tailoring the handsome little boys is one of Denise's specialities. We carry a full line of tuxedos and suits to rent for the little boys.
Mothers & Wedding Parties
On the left, the Mother of the Bride was also the maid of honor so we designed something special. This lace shoulder wrap was custom designed to enhance her black strapless gown. On the right, you will see a few wedding parties looking stylish on the big day! Tailoring you and your wedding party to perfection!
Capturing the Bride's personal Style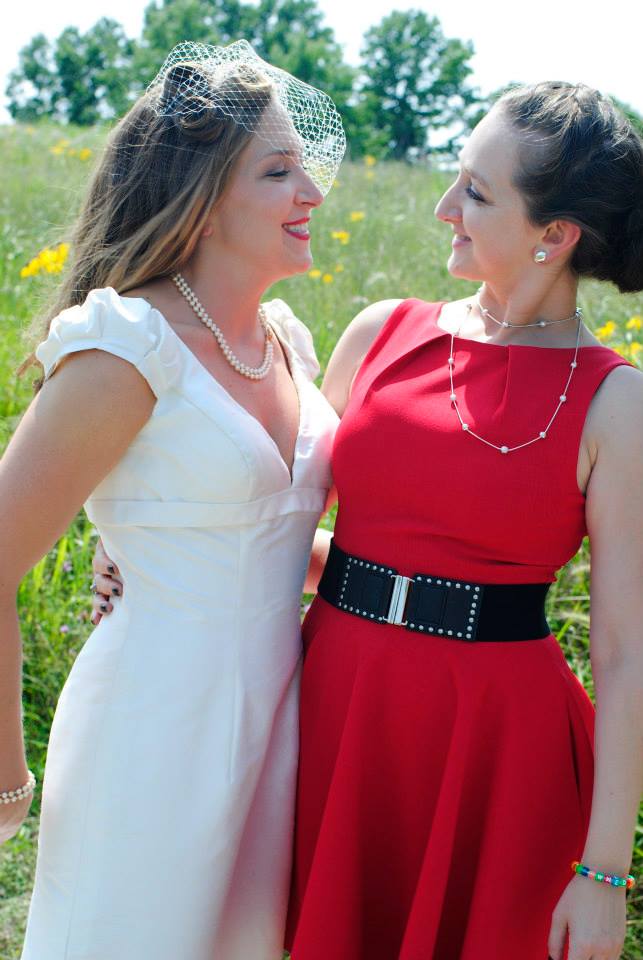 Amanda purchased her gown at another bridal shop but was seeking personalized service for her bridal alterations so she called Denise for a Free Consult. At her first fitting, Amanda was very concerned with the bustle because the previous seamstress she worked with could not achieve the proper draping of this beautiful silk fabric. When the Ballgown style bustle was demonstrated for Amanda she loved it. We proceeded to fit, tailor & sculpt her gown until it flattered the bride just right. Great attention was made on the front bodice, shoulders and sleeves. The center back bodice of the gown was lowered to a V style back.
Amanda loves DIY projects. Together we discussed & designed how to use her Grandmothers headpiece. This vintage birdcage veil compliments her unique bridal style.
The brooch bouquet was created from gifts of friends. The bride decided to use these jewelry pieces in a creative way as her something borrowed which matched her summer shoes her something blue.
Another Happy Bridal Party
Samantha was a fun bride to work with. A truly feminine bride with a petite figure needed a dress that fit like a glove. The entire wedding party was fit, tailored and sculpted for a beautiful day.